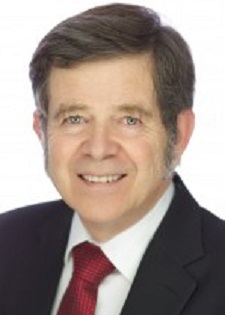 of Counsel
Ian is a seasoned litigator, with arbitration an increasingly important focus of his practice.  Recent arbitrations include resolution of lease valuations, land valuations, labour arbitrations and expropriation. His litigation work encompasses Professional Misconduct work, principally acting for the defence.  He is currently representing a dentist and a real estate agent.
Ian's principal areas of practice are:
Arbitration
Civil Litigation
Professional Misconduct 
Criminal Defence
Ian ran his own successful criminal and litigation practice in Toronto before joining Rogerson Law Group where he continues to practice as a successful barrister.
Professional experience
Ian's professional experience includes two years as Counsel: Litigation, to the Royal Bank of Canada, in its Toronto head office.  He dealt extensively with employment and mortgage law and litigation involving the Bank, at all levels of Court, as well as corporate regulation and financing.
Toronto-born Ian has consolidated his reputation as a litigator by conducting trials at every level of Court in the Province of Ontario up to the Court of Appeal and the Supreme Court of Canada.
Ian's legal career started at Oxford University, where he won a McKenzie King Traveling Scholarship to study law, completing his legal education at Dalhousie University in Halifax.  He trained at Weir and Foulds, a prominent Bay Street law firm in Toronto, now known as WeirFoulds LLP.
Ian was Called to the Bar and became a member of what was then the Metropolitan Toronto Legal Department (now the City of Toronto Legal Services Division) for six years.  Whilst there, he dealt extensively with land valuation, planning issues, expropriation, all aspects of civil litigation involving a municipality and criminal prosecutions and defence.
A choral singer
Ian is a founding director of the internationally acclaimed Elmer Iseler Singers of Canada, a Toronto based 20-voice professional chamber choir.  When his legal case load permits, he is extensively involved in overseas activities and conferences in Africa and India.
Affiliations
Law Society of Upper Canada
The Advocates' Society
Toronto Lawyers Association