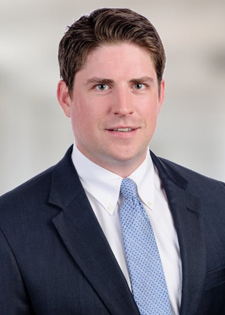 Contact:
Toronto: (416) 504 2259
Barrie: (705) 503-0104
fax: (416) 504-2249
Paul is an experienced lawyer whose practice focuses on estate and commercial litigation. He has appeared on many occasions in complex cases before the Ontario Superior Court of Justice.  He is respected by his clients for his ability to achieve success in contentious trust and estate issues. He is known to be an excellent communicator who delivers favorable results in a timely manner.
Paul is particularly well-versed in will challenges, undue influence and testamentary capacity issues.  Consistent with his litigation strategies, Paul is a successful negotiator in mediation and arbitration.
Professional Background and Affiliations
Paul earned his undergraduate degree in political science at Western University.  He obtained his LL.B. from The University of Sydney, Australia. In 2012, he was called to the Ontario Bar. He is a member of the Toronto Lawyers Association and the Canadian Bar Association.
Other Interests
Paul was born and raised in Toronto and enjoys spending time with his wife and daughter. In his spare time, Paul enjoys athletics including soccer, hockey and golf.  He is an avid Toronto sports fan.