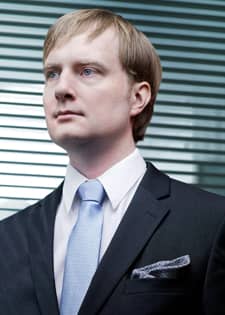 Robert is a seasoned litigation lawyer representing clients before numerous tribunals and at all levels of court right up to the Court of Appeal for Ontario. His practice focuses on Civil litigation, notably disputes involving:
He also has considerable experience in cross-border issues.
Effective Advocacy
Robert has a firm conviction that taking the time to listen carefully to clients and their needs, and adequately and consistently communicating with them, lies at the heart of delivering effective advocacy. He puts this philosophy into practice in all his dealings with his clients. Clients say they appreciate his calm demeanour, candour and assertiveness both in the boardroom and in the courtroom.
Professional background
A political science graduate with a Bachelor of Arts from Queen's University at Kingston, where he was on the Dean's List and received the Dean's Special Award in the Faculty of Arts and Science, Robert was granted a Master of Arts in international relations by Columbia University in the City of New York, and thereafter attended Dartmouth College: the Tuck School of Business. Robert then earned his Juris Doctor at the University of Toronto, Faculty of Law, attaining Honours Standing, and was awarded the Leonard Feigman, Q.C. Prize in Evidence and the Norman Levy Prize in Jurisprudence, and was inducted into the International Legal Honor Society of Phi Delta Phi. He went on to obtain a Master of Laws in law and economics at the University of Toronto under the supervision of Professor Michael Trebilcock, and was granted a Canada Graduate Scholarship by the Social Sciences and Humanities Research Council of Canada. Robert was called to the Bar of Ontario in 2008.
Affiliations
Law Society of Ontario
International Legal Honor Society of Phi Delta Phi

I was introduced to the Rogerson Law Group for a dispute between my ex-business partner and I in August 2013. Rob Rastorp has done a great job giving the very best advice, and he was precise and very articulate regarding the smallest of issues. I will use Mr. Rastorp in future and will suggest him to my friends and families for legal assistance.