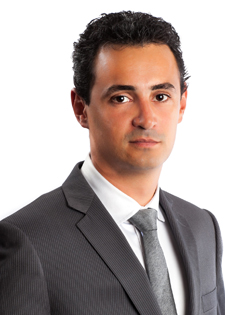 Sean has a commercial practice focusing on aspects of real estate law, commercial law, and construction law. Further, he assists and appears as co-counsel with Andrew Rogerson in disciplinary hearings for professionals ranging from solicitors to real estate agents and mortgage brokers.
Sean advises clients on a wide variety of issues in corporate and commercial law such as negotiating and drafting complex commercial agreements, lending and secured transactions, commercial leases, joint ventures, partnerships, and incorporations.
His practice extends to construction law, advising clients on construction liens, construction financing, and mortgage defaults and enforcement.
Professional Experience
Sean has acted as General Counsel for a construction company and advised on real estate, commercial and construction law – providing a solid foundation for his current practice at Rogerson Law.
He was also an associate at a boutique real estate and commercial litigation firm.
Sean is also an entrepreneur and is Managing Director of Aria Capital, an investment and lending company specifically designed for First & Second Mortgage lending in Canada.
Sean has extensive experience in drafting a variety of complex commercial contracts such as:
International manufacturer and distributor agreements in the food industry including detailed non-disclosure and exclusivity agreements
Software and platforms distribution agreements in the IT industry
Transmission (broadcast distribution) and agency agreements in the telecommunications and broadcasting industries, and
Investor and shareholder agreements for large-scale, multi-million dollar construction projects
Education
Sean has a diverse background in civil engineering, business management, and criminology and justice. He completed his law degree on Australia's Gold Coast.

What impressed me about Sean Larjani was that nothing was too much trouble for him, to help us.