Commercial Litigation Lawyers
Our team of seasoned commercial litigation lawyer are constantly mindful of the commercial risks of being party to a business dispute.  For this reason, our commercial litigators seek to aggressively pursue our clients' claims,or defend claims against them, to protect their business interests as far as possible.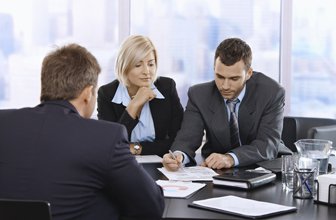 Rogerson Law represents a wide range of commercial and business clients who bring their complex commercial disputes to us for expert resolution.  We also represent clients who have simple contract disputes that require a lesser measure of legal advice to give them the insight required to resolve the dispute with the other contractual party.
Our team is headed by experienced commercial litigator Rob Rastorp who has represented clients before numerous tribunals and courts – right up to the Court of Appeal.
Expertise in contractual terms
To successfully represent commercial clients, a sound knowledge of contractual terms and how they work in practice is essential.  Our litigation lawyers are experts in contract law and we ensure we keep up-to-date with how the courts interpret contractual terms in commercial cases.
Our commercial litigation practice covers bankruptcy and insolvency, regulatory and administrative proceedings, and cross border disputes.
Team work
We take a strategic approach to our commercial client disputes with a practical, innovative way of working,to achieve a fast, effective resolution for our clients.
This requires working as a team, alongside our commercial lawyers and – where there is a foreign jurisdictional element – with our dedicated cross border team.  Our team approach ensures we can meet our clients' needs, however complex the dispute, in an increasingly international commercial market.
Arbitration and mediation
Sometimes, alternative ways to resolve a dispute without going to court is the best way forward.  Mediation and arbitration is an increasingly important focus of our practice and can be far more efficient for the parties involved.  We advise our clients where mediation with an independent third party, or arbitration is recommended in their case.
Our offices are conveniently located in downtown Toronto and Barrie. Our commercial litigation lawyers can help you in the entire GTA including Toronto, Scarborough, Mississauga, Vaughan, Brampton, Richmond Hill, Etobicoke, and even Barrie and other areas.