Toronto, Ontario – April 8, 2021
Rogerson Law Group (RLG) is pleased to announce James Bennett as its new head of the Family Law Practice. The practice includes negotiating separation agreements, divorce applications, alternative dispute resolutions, and litigating family law matters in court.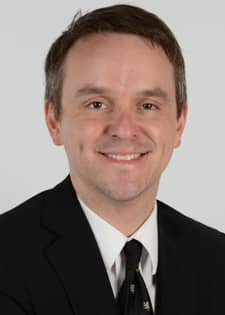 "Mr. Bennett brings tremendous leadership to this practice and a wealth of practical expertise in family law. He has the kind of understanding and professionalism that clients in burdensome family litigation cases require," says Mr. Rogerson. "James is a valued member of Rogerson Law Group and his promotion to lead the Family Law practice is well deserved. I look forward to seeing it grow under his leadership."
Family law is a critical work area at RLG, and one which the firm looks to expand under Bennett's leadership. The team is well-versed in matrimonial disputes, child custody and support cases, property claims, spousal support, and domestic violence issues, and supports clients with both Canadian and cross-border claims.
"I believe the key to a successful family law practice begins with taking a confident, compassionate approach with all clients, and to really emphasize understanding," explained Mr. Bennett. "Rogerson Law Group and its associates share my vision and passion for family law, and I'm grateful to be able to instill these values as the new head of the Family Law Practice."
While Mr. Bennett's leadership will be pivotal to the growth of the practice, he also has a particularly strong track record as a trial lawyer in family separation cases.
Prior to joining the firm, Mr. Bennett practiced family law in firms in Brampton, Oshawa, and Thunder Bay. Mr. Bennett's journey to becoming one of Rogerson's leading practitioners began at York University's Glendon College, where he graduated with an Honours degree in Political Science and Philosophy of Law, and a certificate in Law and Social Thought. Upon completion of his BA, Bennett earned his way to a Juris Doctor while serving as Managing Editor of his university's law journal.
For more information about the practice, visit Rogerson Law Group's Family Law webpage.