Nowadays, families relocate more than before. The new ways of transportation help people to relocate and still keep in touch. Many divorced couples do this to start a new life and forget about the previous marriage.
Below are some factors that the court will consider.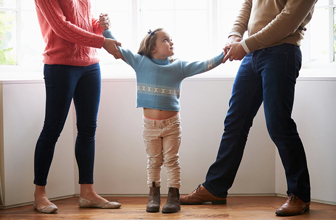 Questioning Motives: A judge checks the character of the parent and what is the purpose of moving or relocating. Some parents want to move or relocate because of their ex and some have a valid reason behind the move request. So, there will be many questions the court can ask you about the motive of relocation.
Involvement: The involvement of both parents will be examined to see how it will affect the child's future. In some families, some non-custodial parents spend very less or no time with the child. So, relocation may not be a good option for a child. But when a non-custodial parent is likely to give their time for the child and they are fully involved in their child's life then it is possible to get a decision as the court will ask about the roles of each parent in child's life.
Non-Custodial Questioning: A judge will spend time seeing the case thoroughly and evaluate the investments that are spent by the non-custodial parent in his/her child's life especially when the parent is the primary caregiver. Sometimes, after relocation, the custodial parent becomes less involved in a child's life. A parent also asked about how frequently he/she talks to the child and how it will work after the relocation.
If you need a child relocation lawyer in Toronto, Barrie or Greater Toronto Area, Contact Rogerson Law Group or call at 416-504-2259.