The administration of a deceased estate can be an expensive business, but using the segregated funds tool can be a valuable method of protecting the value of your estate on death.
By law, a final 'terminal' tax return must be filed in the case of every deceased individual.   Once a final return is filed, probate fees and other expenses become payable.  Probate fees are calculated according to the value of the assets of the estate.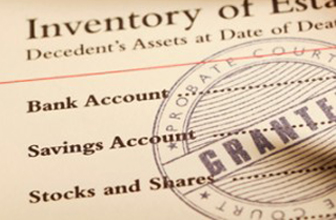 In Estate Administration: who gets paid what? we briefly set out the various fees and costs payable during an administration.  But can any of these payments be reduced by wise estate planning during your lifetime?  The experienced Asset Protection and Estate Planning lawyers at Rogerson Law Group have years of experience successfully advising clients on estate planning and wealth protection to reduce potential costs in future.
Segregated Funds
Having a deferred annuity policy, such as segregated funds and terms funds, can bypass your estate on your death if amounts are passed directly to your beneficiaries.  Accounting fees incurred during the estate administration, for instance when an accountant is required to file the final tax return in a complex estate, can be a relatively high percentage of the total estate assets.   However, accounting fees can be drastically cut if there are segregated funds/term fund policies as these will not form part of the value of the total assets for probate purposes.
This means more money for your beneficiaries.
Segregated funds are therefore an excellent tool to reduce probate fees.  Another benefit is that the beneficiaries of such funds are generally paid the proceeds within two weeks of a claim – a bonus for both beneficiaries and the executors.
To find out more about how segregated funds can be used as an efficient and effective estate planning tool, get in touch with our experienced Asset Protection lawyers as soon as possible.
How can we help?
If you considering how you can rearrange your assets to better protect your wealth, contact the Asset Protection lawyers at Rogerson Law Group for expert, strategic advice.
Rogerson Law Group provides Estate Administration (Probate)  services in the entire GTA including Toronto, Scarborough, Mississauga, Vaughan, Brampton, Richmond Hill, Etobicoke, and Barrie and surrounding areas with offices located in downtown Toronto, Barrie, and an associated office Ottawa.
Contact us now at enquiries@rogersonlaw.com