September 30, 2020
Rogerson Law Group is pleased to announce that Sarah Boland will be joining the team as a trusted tax and estate planning lawyer.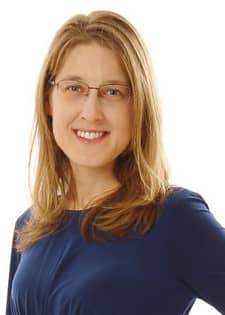 "We are delighted to have Sarah join us," Andrew Rogerson, Principal at Rogerson Law Group said. "Not only does she bring invaluable knowledge and experience to our firm, she is extremely motivated and diligent."  Sarah, who has completed the Canadian Securities Course (CSC) from the Canadian Securities Institute (CSI), obtained considerable experience in estate planning at RBC Dominion Securities in Toronto prior to attending law school. At the Bora Laskin Faculty of Law at Lakehead University, Sarah excelled in tax law and conducted primary original research on law reform. She interned and summered at firms working on the tax implications of the purchase and sale of shares and assets as well as those of estate transfers and disposals.
"It's an exciting chapter for me to join the team at Rogerson Law Group", Boland said. "Rogerson Law Group is known to be strong in Estates Law, so I am privileged to work alongside them. I am enthusiastic about working hard to maintain their high standards and contributing to their strength in this domain."
Sarah graduated from Trinity College, at the University of Toronto, with an Honours Bachelor of Arts with Distinction, specializing in Political Science. During her time there, she earned several academic awards, including a research scholarship as part of the Open Net Initiative, which identifies and documents internet filtering and surveillance, in connection with the Berkman Klein Center.
As a member of Toastmasters International and Associate of the Royal Conservatory of Music (A.R.C.T, piano), Sarah brings a wide and varied perspective to her position.
Rogerson Law Group is a niche law firm that specializes in services to high net worth individuals: asset protection, and estates and tax litigation and planning. The law firm was awarded the 2020 Best Asset Protection Law Firm by Global Excellence Awards recognizing their expertise and work.
For more information about Sarah A. Boland, read her bio.