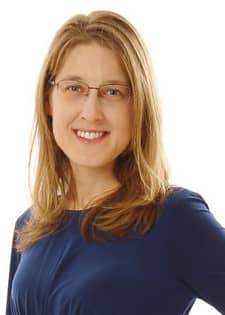 Sarah A. Boland's work as counsel for the Rogerson Law Group focusses on tax and estate planning, dispute resolution, tax litigation and private school litigation. Prior to attending law school, she worked at RBC Dominion Securities in Toronto where she worked closely with estate planning professionals and portfolio managers as an Associate in the Wealth Management division.
Professional Background and Affiliations
Sarah graduated from Trinity College at the University of Toronto with an Honours Bachelor of Arts with Distinction specializing in Political Science. In addition to being a Millennium Scholar, she was awarded a research scholarship through the University of Toronto to work as part of the Open Net Initiative (ONI) in connection with the Berkman Klein Center.
She graduated from the Bora Laskin Faculty of Law at Lakehead University where she conducted primary, original research on law reform. She also excelled in real estate and tax, summering at law firms whose lawyers collaborated with accountants specializing in tax planning and estate planning.
In addition, she has completed the Canadian Securities Course (Parts I and II).
Other Interests
Sarah graduated from the Royal Conservatory of Music with First Class Honours at the age of sixteen with an A.R.C.T. in Piano Performance, and performed as a soprano in the Toronto Mendelssohn Youth Choir. She contributes her gifts to the community by helping arts organizations plan their seasons, ensuring the inclusion of diverse content for audiences to enjoy.
Sarah earned her Bronze Cross and National Lifeguard Service awards from the Lifesaving Society. She used the skills recognized by these certifications to teach children how to swim and to swim competitively in Ontario Federation of School Athletic Associations (OFSAA) sanctioned events, where she specialized in the 50 m freestyle.