Everyone should have a will. It is helpful to distribute your property, name children's guardians, name an executor, forgive debts, and more. Without a will, your provincial law will decide who will get your property when you die.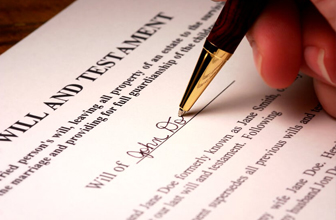 You decide how your estate will be distributed: A Will will decide, how you want to distribute your estate after your death. If you died without creating a will then no one can guarantee that your expected wishes will be carried out. A will can minimize the risk of family fights and defines the "who, what and when" of your estate.
You decide who will take care of your minor children: A will surely decide on who will take care of your minor children. If the will is not there, the court will decide on a guardian. Having a will can help you to decide the person that can take the best care of your children after your death.
To avoid a lengthy probate process: All the estates must go through the probate process if the will is there or not. If you have the will then the probate process becomes faster and the court can get the information about how you want to divide your estate. But without a will, the court will decide about the estate division.
You decide who will wind up the affairs of your estate: The executors play an important role to clear your bills, notify the banks, cancel your credit cards, and notify other businesses. Executors have the biggest role to play in the administration of your estates and that's why you need to hire someone trustworthy, honest, and organized.
So, these are some points that why it is important to have a will. You must have a will so the court can not divide your property/estate without your permission. If you are looking for a will lawyer in Toronto then we can help you. Call us at 416-504-2259 for a consultation.