Hague Convention and Cross Border Matters
International marriages where the parties are from different countries are very common.  However, where international marriages break down the resulting problems can become extremely complex – particularly where children and assets are involved.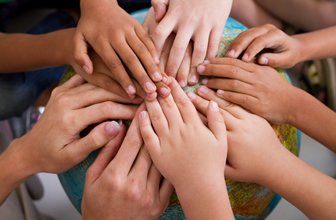 The Hague Convention on Child Abduction is an international agreement used by lawyers to help protect children who are removed to another country.  The family law team at Rogerson Law Group is experienced in representing clients in Hague Convention cases.  If you have any concerns about the safety and wellbeing of a child, contact us straightaway for urgent advice and assistance.
What is the Hague Convention?
The Hague Convention is an international agreement which helps facilitate the return to their own country of children who have been abducted to another country (usually by a parent). Not every country is a signatory to the Hague Convention.  This means it does not apply in cases where either or both countries relevant to the dispute are not a signatory to it.
The Hague Convention applies where:
The country of the child's habitual residence and the country to which the child was taken are signatory to the Convention
The child is aged 15 years or younger, and
That child has been 'wrongfully removed or retained' by a parent under the law where the child is habitually resident
When we are required to handle Hague Convention cases, we work with local counsel – using our contacts readily available through our membership with the International Practice Group.  This empowers us to give our clients the best and fastest representation they deserve to protect their child.
Advising Consul General
Rogerson Law Group is accredited to the Japanese Consul General. We provided detailed advice prior to the Hague Convention on Abduction of Children coming into force in Japan on 1st April 2014. We acted on behalf of a Japanese national in the very first Hague Convention case.
We are the only non-Filipino Canadian law firm accredited to the Philippines Ministry of Foreign Affairs Consul General.  This enables us to provide legal advice and representation to the Consul General  in Toronto to Filipino citizens.
Cross border matters
We can also assist you in other cross-border issues, for instance where there are matrimonial property and assets in a foreign jurisdiction. Our family and litigation lawyers have extensive experience advising and representing clients who have cross-border legal issues.
Cross-border legal issues frequently occur in these areas:
Notarisation of documents
Read here for more information about our dedicated Cross-Border practice 
Representative work – Hague Convention
The family law team succeeded in keeping the children of a marriage in Canada on behalf of their mother who had removed them from China to Canada without the father's knowledge.  The team argued that even though China is not a signatory to the Hague Convention, Articles 7 and 20 should be used to inform the court's reasoning in this case.  The judge found in our client's favour, in the specific circumstances of the case, and on the basis that it was in the children's best interests to remain in Canada.
We also acted for the wife in the financial aspects of above case.  Read more